In Studio Classes and Parties
Kid's Classes and Parties
Art birthday parties for kids include a fun and interactive art lesson on your choice of the elements line, color or texture created for your child's age group. Part of our lesson includes a tour of the collaborative work space where children are encouraged to find examples of what they learned. The halls of the Workspace and galleries are full of artwork from local artists, with whom we might have a chance to chat. After our tour we complete fun, messy art project (aprons included) that demonstrates the lesson. While projects are drying parents can begin the happy birthday/cake/presents portion of the party and a face painter will be available to paint each child's face.
Children's art classes will be held weekly. Classes focus on making art and creativity a fun and relaxing process, while teaching them art basics such as color theory. Check out our calendar below for available classes.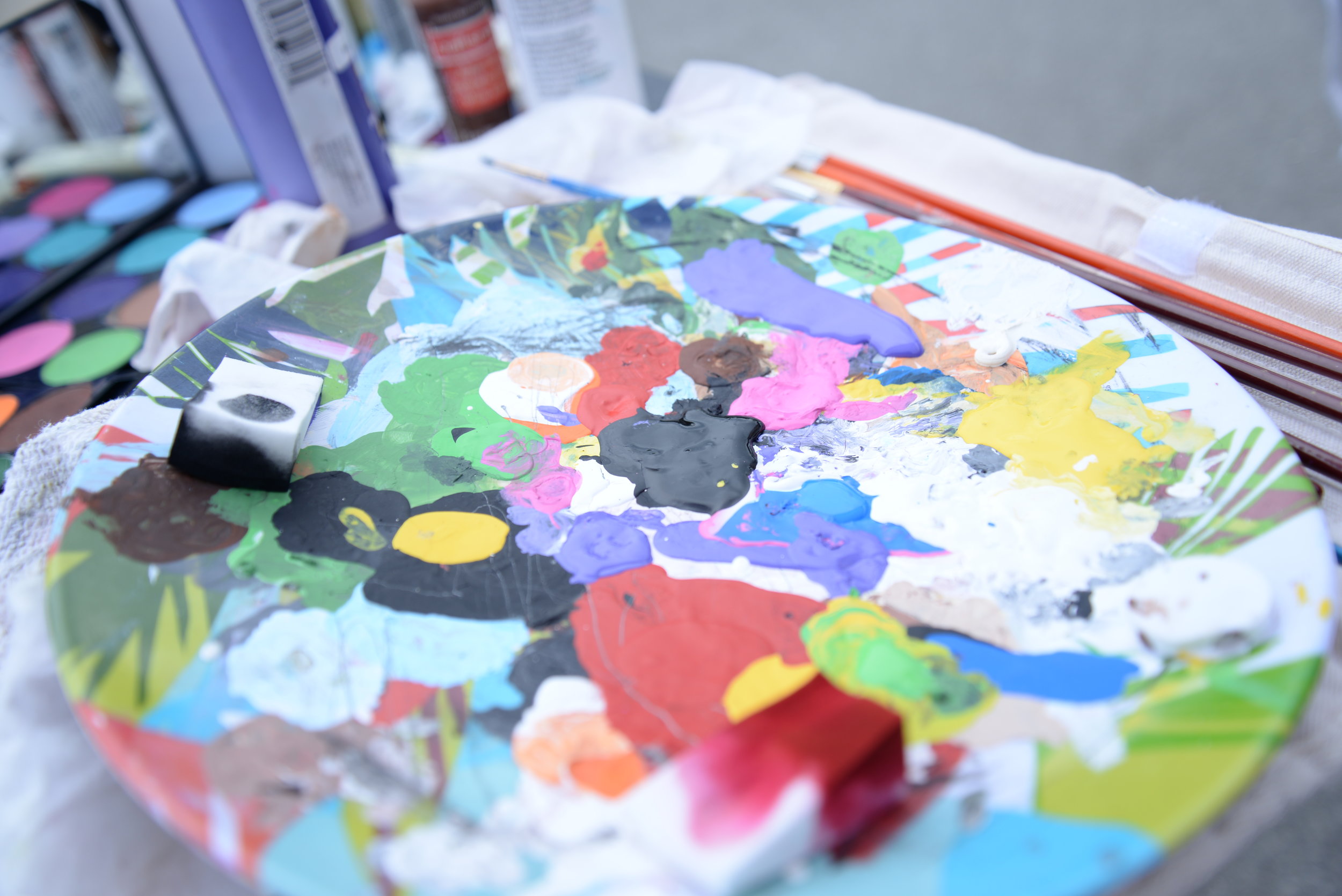 Face Painting, Craft and Art Classes for Adults
Face painting and other classes are held periodically throughout the year. Have a fun and relaxing night out with the girls while learning to up-cycle old tires, or invest in yourself by learning a new trade and how to create a side hustle of your very own. Check out our calendar of events below and send a message to book a class!